the top questions
ABOUT my ORIGINALS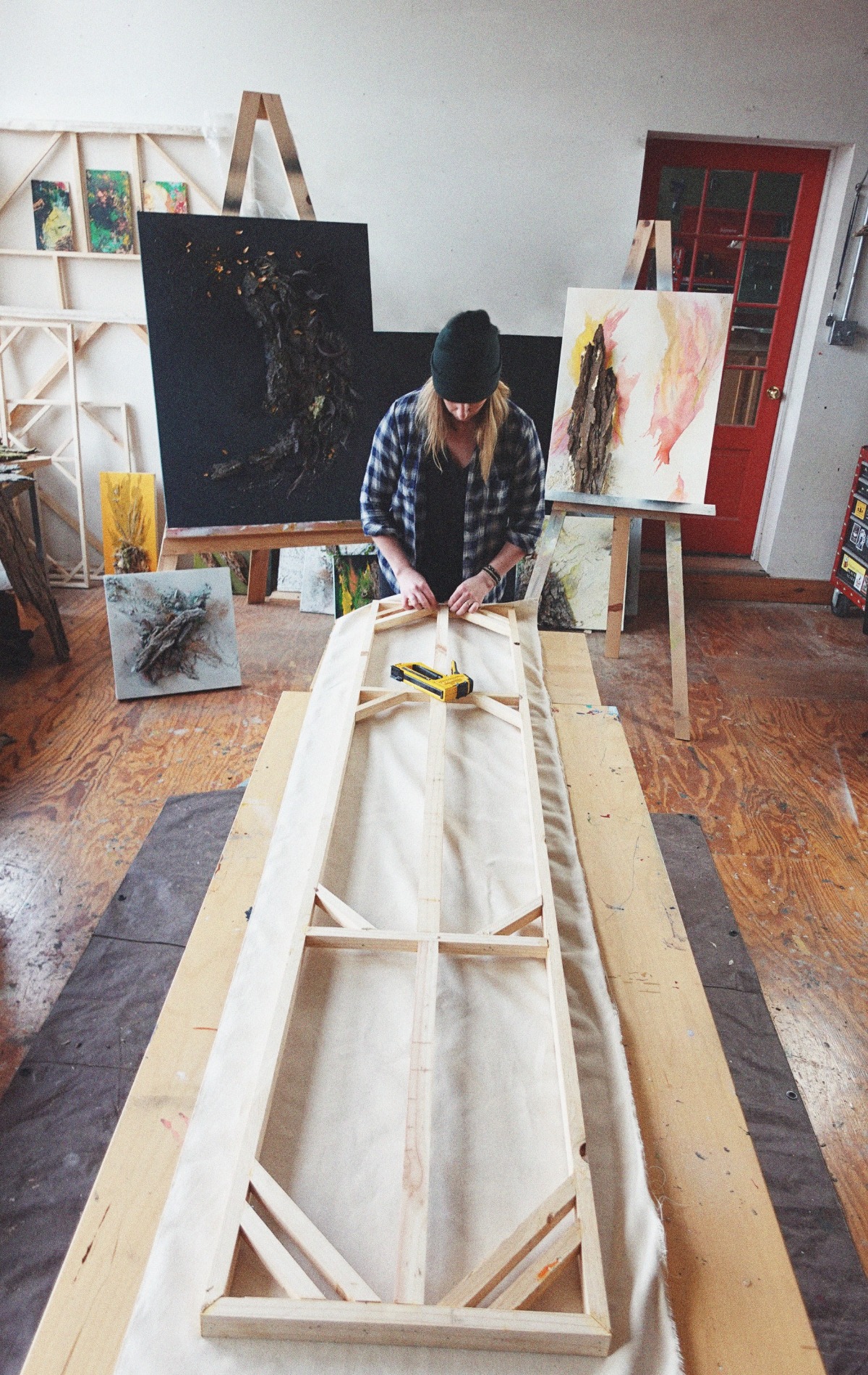 Q: How long do your original pieces take to create?
They take anywhere from 3 weeks to 3 months. One took a year and a half. If you're thinking, that is a long time, you're right. Even by artist standards.
Sourcing: Since my main art material isn't one I can buy at a store, finding unique materials takes time.
Individualized prep-work: A part of my practice is preparing the organic material. And each one had different needs for drying, stabilizing, and finishing. Some pieces require special equipment and outside resources. For my art, it's all about the nature being featured. I won't skip a stunning piece of nature that on the surface seems too hard to prepare. On the other side of that is discovery and that fuels me and this art.
Catching lightning in a bottle: Composing color, composition and textures can happen quickly, or can take a few weeks of exploring. But once it arrives, it's undeniably unique and the nature being featured appears to effortlessly float and flow on the canvas.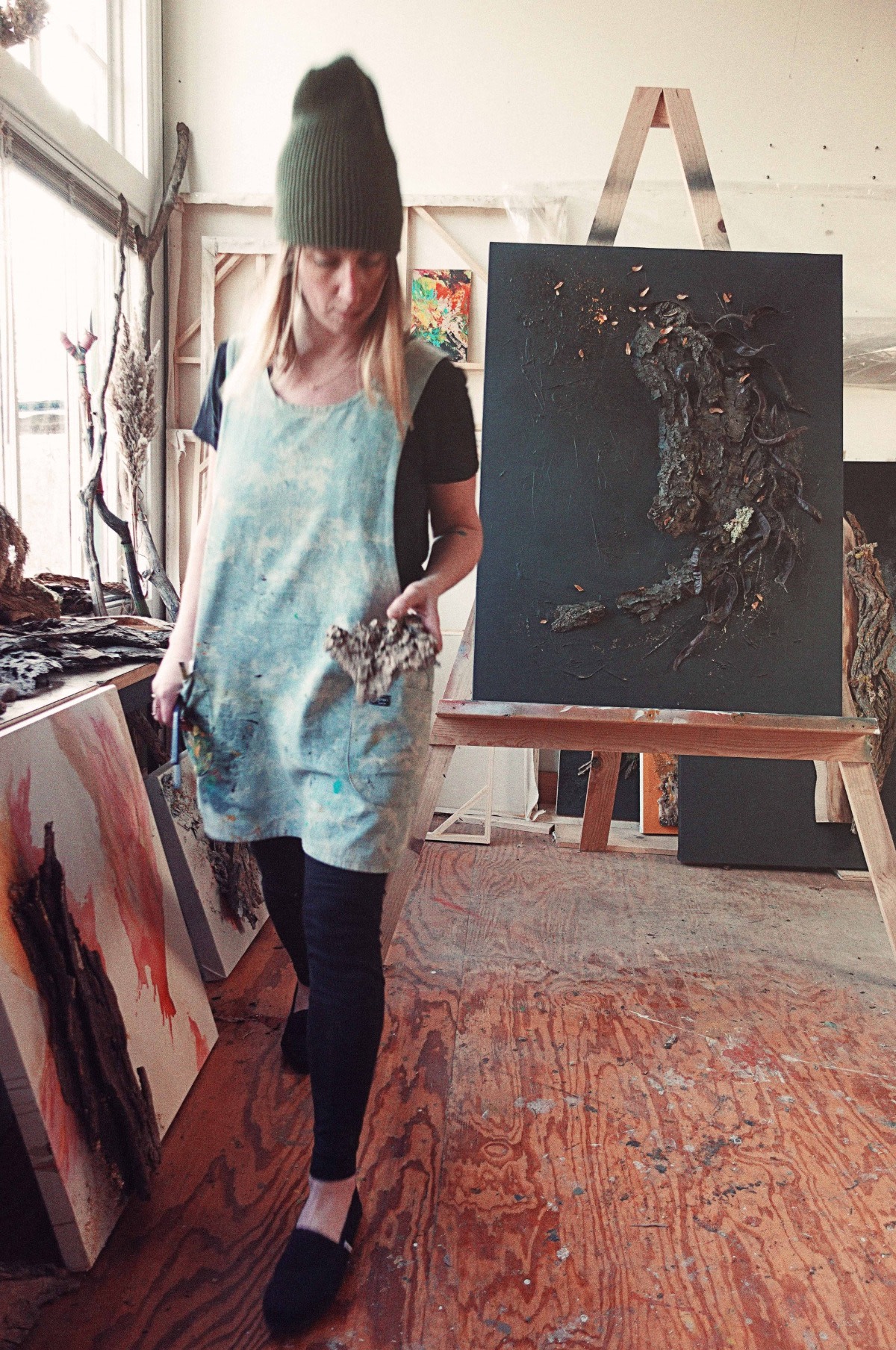 Q: How do you price originals?
I get asked this question by both new and repeat collectors. And it's a great one! It's a pioneering style of art, which means it will only get better as I continue to hone my craft and push the limits. Buying originals is like having rookie cards, they are always valuable to collect when you connect with a talent.
There are a few factors I use to establish pricing:
The size of the finished piece. For on canvas pieces I tend to work big to tap into the feeling of awe I get when in nature that I'm translating to canvas. More square footage = more work to create and more materials are needed = more overall value.
What kind of prep work is needed. Some natural materials need more attention to be stabilized, preserved and prepped to be on canvas.
The rarity of the natural material. It can take years to find similar pieces, if ever. This creates a beautiful mix of uniqueness and awe.
How much time it took to create. The longer the time frame means all of the above were more intensive, thus the piece will be priced higher and hold more value. I dig into this in the next section.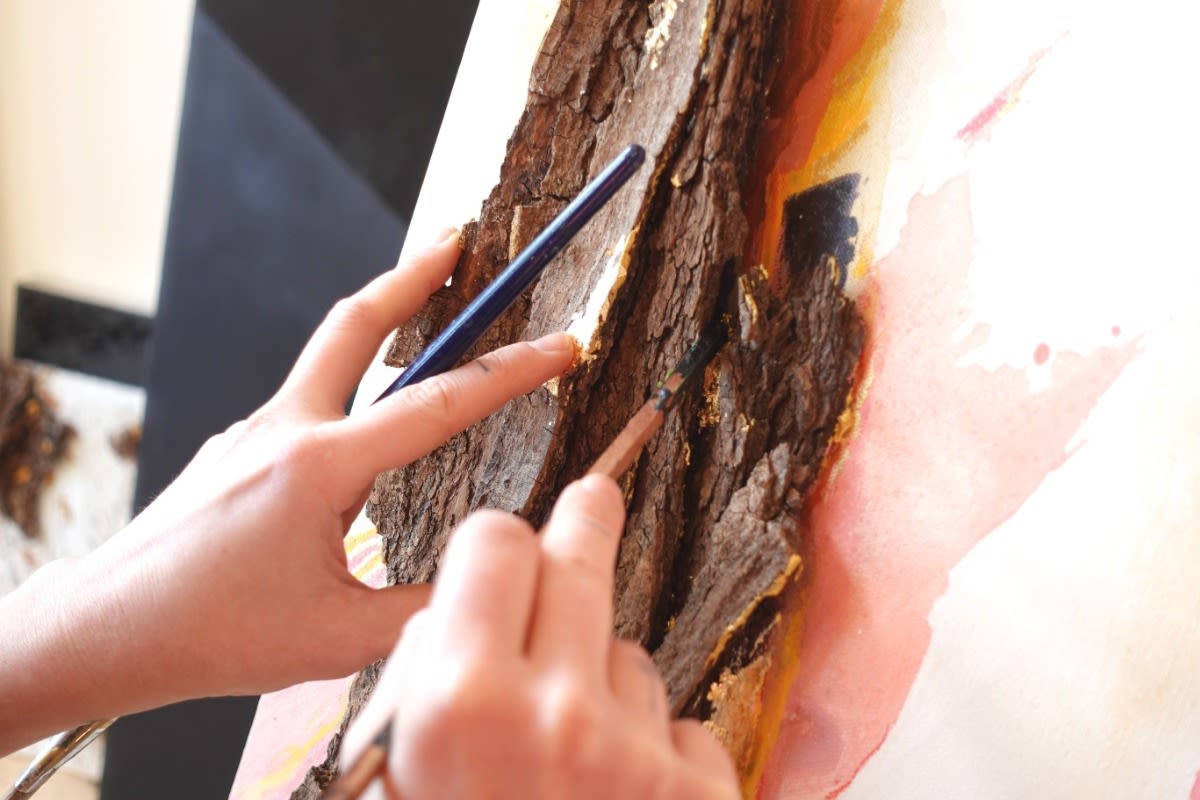 Q: How can I see the details up close? I live out of state.
Video tours are great for this! Plus, they're fun.
Photos are a good starting point, but you experience art in 3D. So a video tour is a great way to get close up and see it from all angles. You can also ask as many questions as you have. With the added bonus of likely getting a tour of the studio and hear exclusive details at what's coming up!
It's easy: email me at Hello@JaclynGordyan.com below and we get it set up!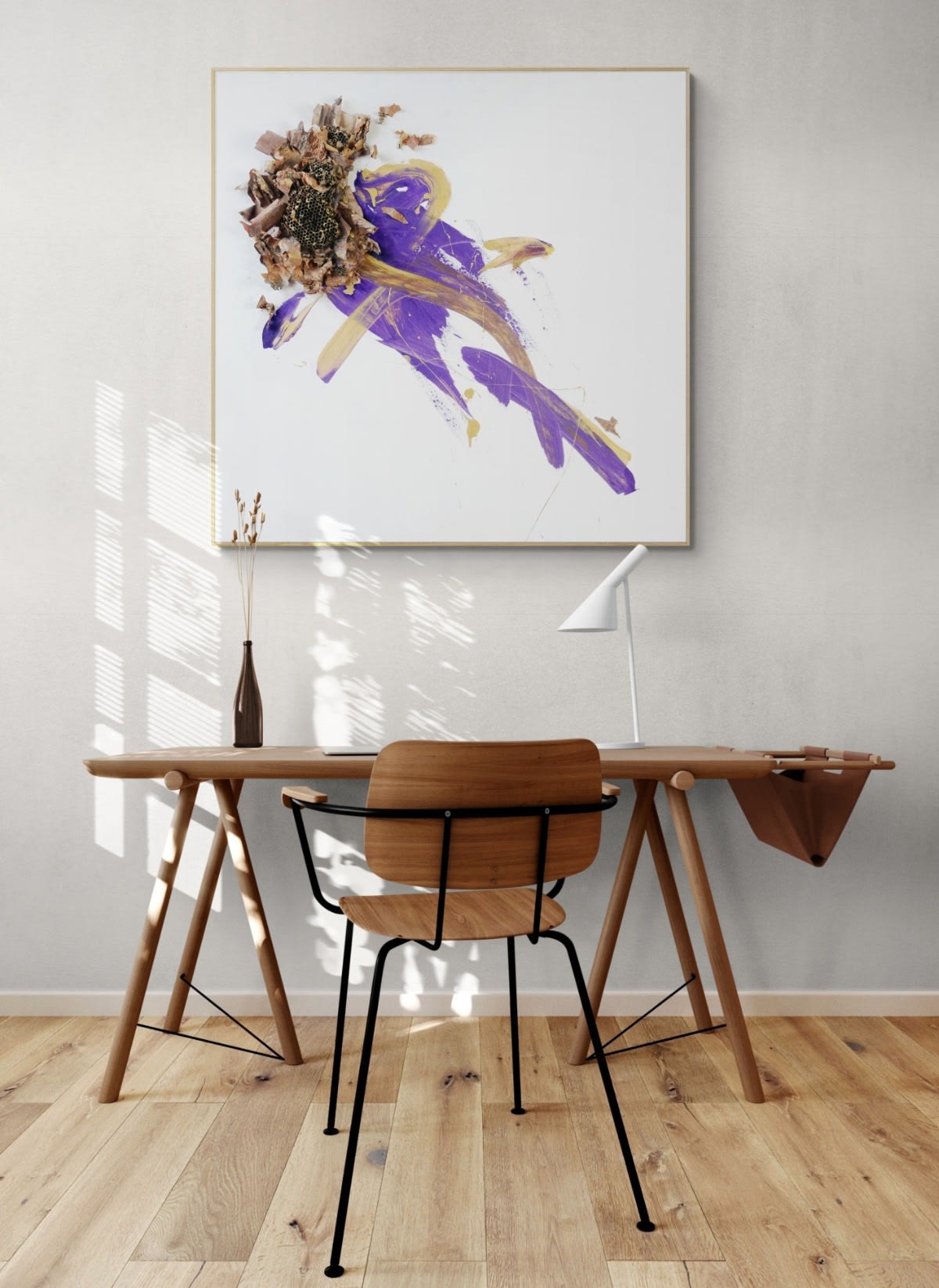 Q: When will my original artwork arrive?
Typically, 3-4 weeks. Internationally it will be a little longer, roughly 4-5 weeks. There are options for faster shipping we can work through if you'd like it sooner.
During this time:
I'm going over the piece with a fine tooth comb to make sure everything is secured.
I'm working with my shipping partner to square away all the delivery details including final estimates based on your location and securing a delivery date that works for you.
If you've opted for my custom framing, this is being built and fitted, and the piece is being made ready to hang.
I work to give updates as I have them, but please don't hesitate to reach out if you'd like a status update! I am as excited as you are to have the work in your space.
Please note due to the organic nature of the elements I work with, there may be some natural materials at the bottom of the crate. This is normal and shouldn't effect the overall piece's composition or aesthetic.
I do! It's has a few extra steps, but my shipping partner helps make this process smooth for us both.
Q: How does shipping work?
I work with a fantastic professional fine art shipping company. They build a crate specific to that piece of art. They then pack it securely to arrive safely to the collector's front door.
There are a few additional offerings that are worth thinking about if you are interested in an original:
White Glove Delivery: the fine art handlers will uncrate the piece and place it safely inside your home or building. This also includes the removal the crating materials for you.
Installation: This is what it sounds like. They will professionally hang the work in the place of your choosing.

Q: Can I pick up my original from you at your studio?
Yes! You are always welcome to come to the studio to pick up originals! I love meeting collectors and sharing the space, and if it saves you a little money as well, then we both win!
I do offer custom framing! It's optional, and it's a part of the purchasing conversation. I know some collectors have preferred framing houses, and in that case I'm always happy to provide thoughts on what will look best.
Q: How much does shipping cost?
Shipping is calculated based on the location of the buyer. Typical prices ranges are $900-$1600, but if the piece is large, it can be up to $2400. This includes white glove delivery and full insurance coverage for the value of the artwork to cover the art during shipping.