Moments of oblivion
artist statement
Oblivions are dramatic and all consuming endings. Yet moments are fleeting parcels of time. A part of the human experience is to hold these two things together countless times throughout our lives. To withstand these small moments that carry big, all consuming feelings. While the moments pass, the impression of the oblivion remains with us for decades, if not forever.
The situations vary from person to person, but the path for surviving them and building resilience is the same. We willingly step forward to open ourselves wide, and we risk everything on emotional exposure. It often feels like the most unnatural action to put our inner selves on display. It almost feels desperate, but it's actually belief in yourself. We do it because something in us tell us we must. That something in us knows this act of vulnerability is how we foster truer belonging and reclaim our sovereignty.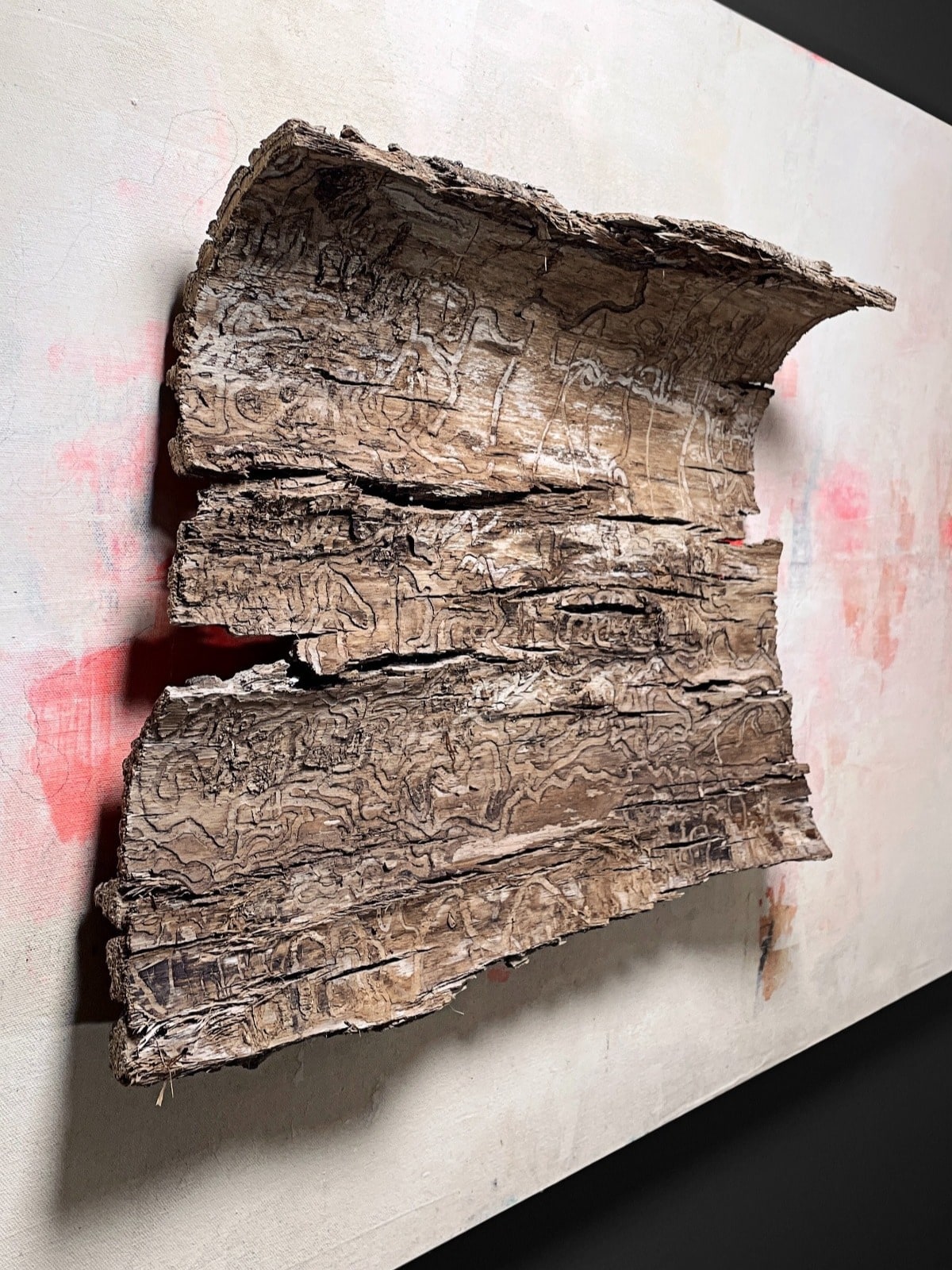 For decades I took in the information that would form this collection. All the moments I experienced that felt like they would destroy me are what I drew on. Whether it was broken relationships, deep loneliness, courageous self revelations or breaking from what I had been taught. It felt like oblivion was upon me. While the collection title sounds ominous, growth and resilience is baked into each of them.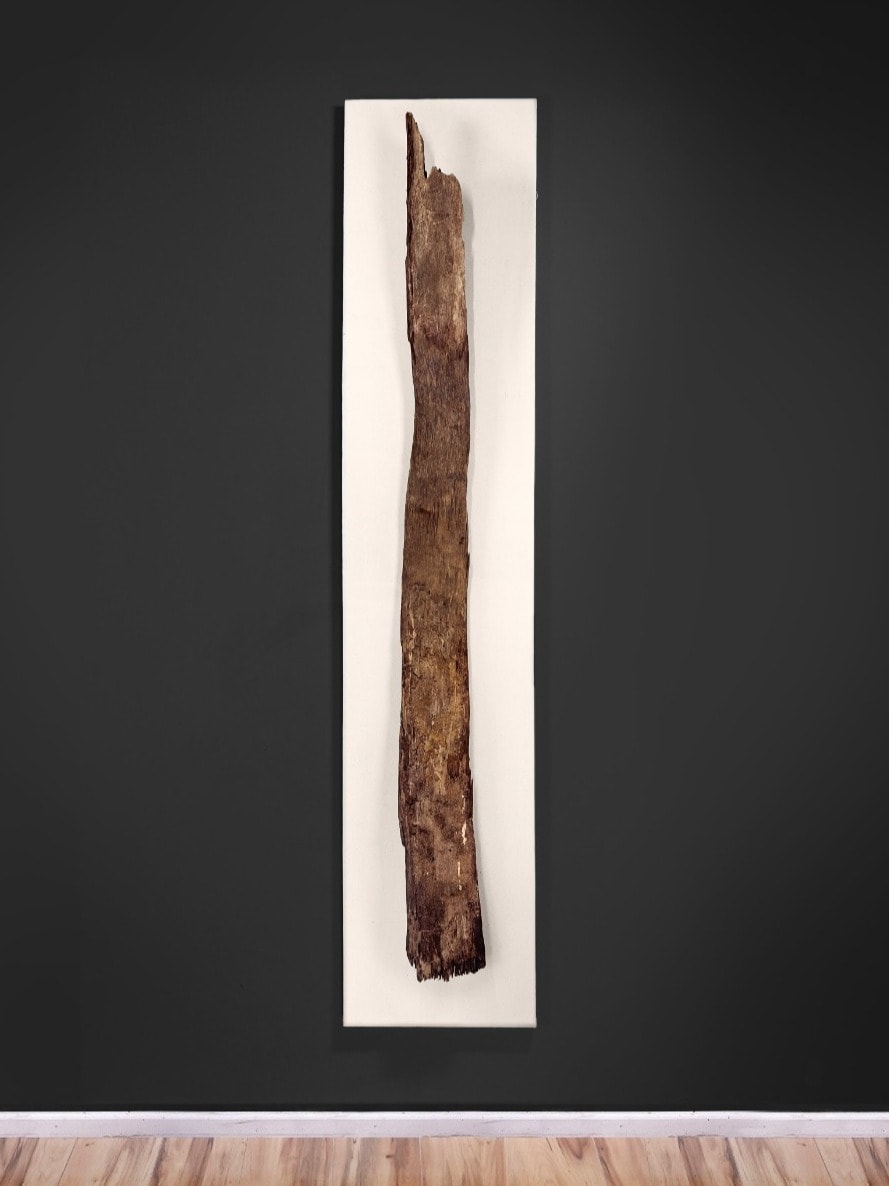 i'm shaped the way i grew, 2023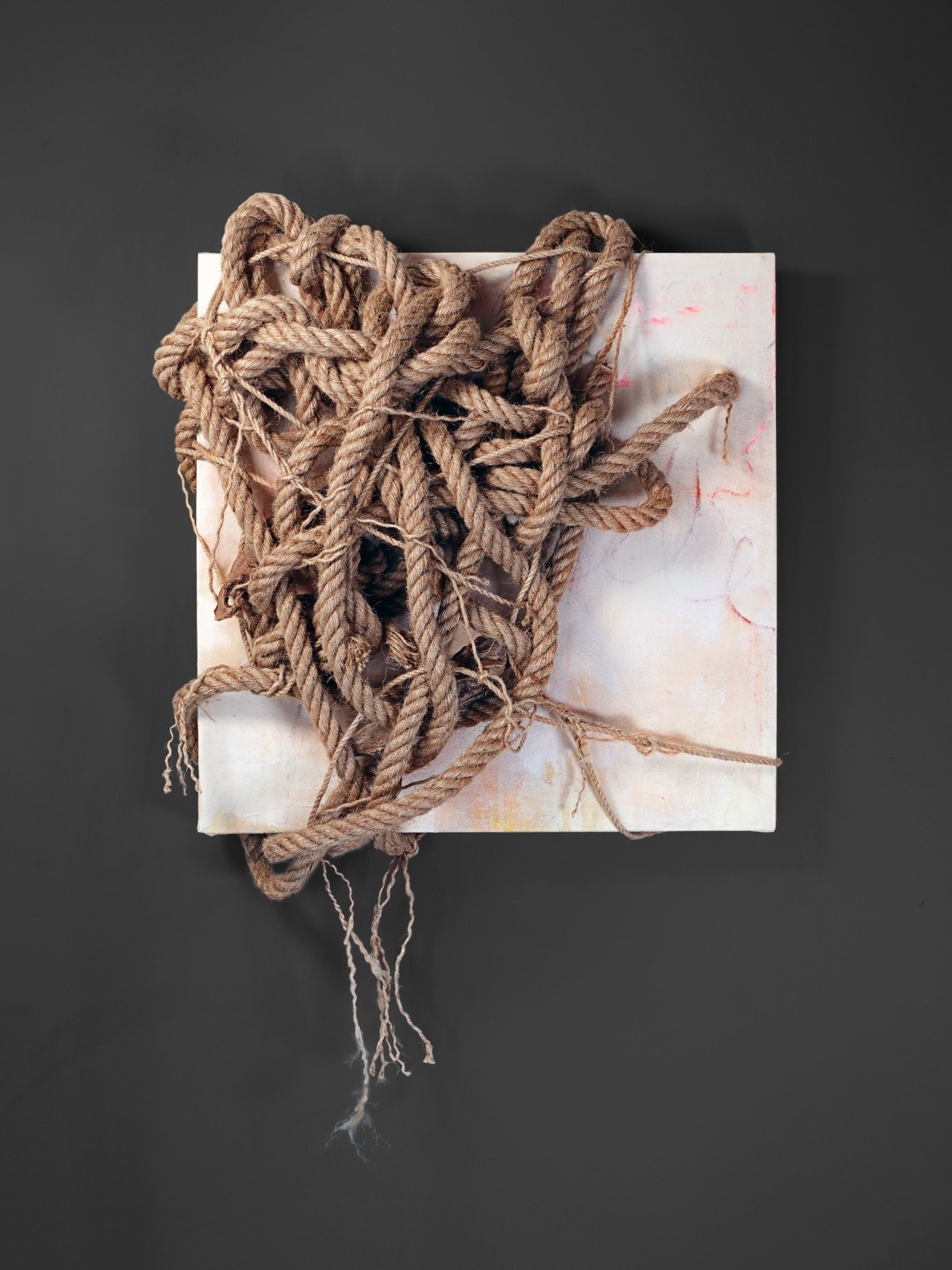 i'm holding it together, 2023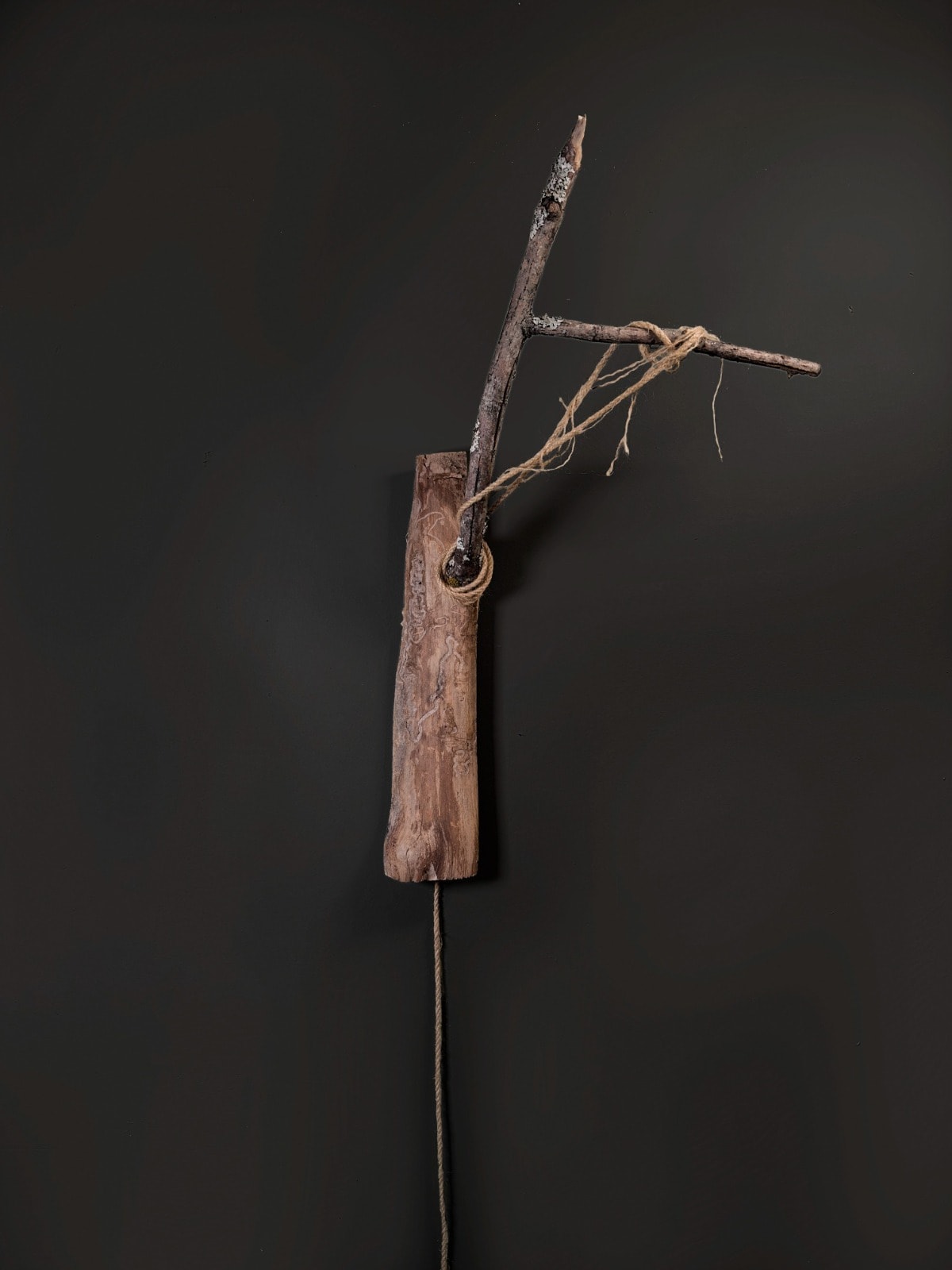 Walking from tradition, 2022
Inspired by our intricate inner worlds and our ancestral bond with nature, I showcase the unseen parts of the natural world. The inner views of beetle trails, undersides of bark, stripped branches, tangled webs of hemp, and woodpecker holes. Unveiling the universal experience of embracing vulnerability at the edge of each of these oblivions.
What happens next is the story being told in the pieces themselves. The heightened fear fades, and we begin to see the whole situation. We sense the power of owning our inner worlds, connectedness and being seen. We grow resilient with each encounter. Through this collection, I invite recognition, reflection and compassion for your moments of oblivion that shaped your story. No matter how long past.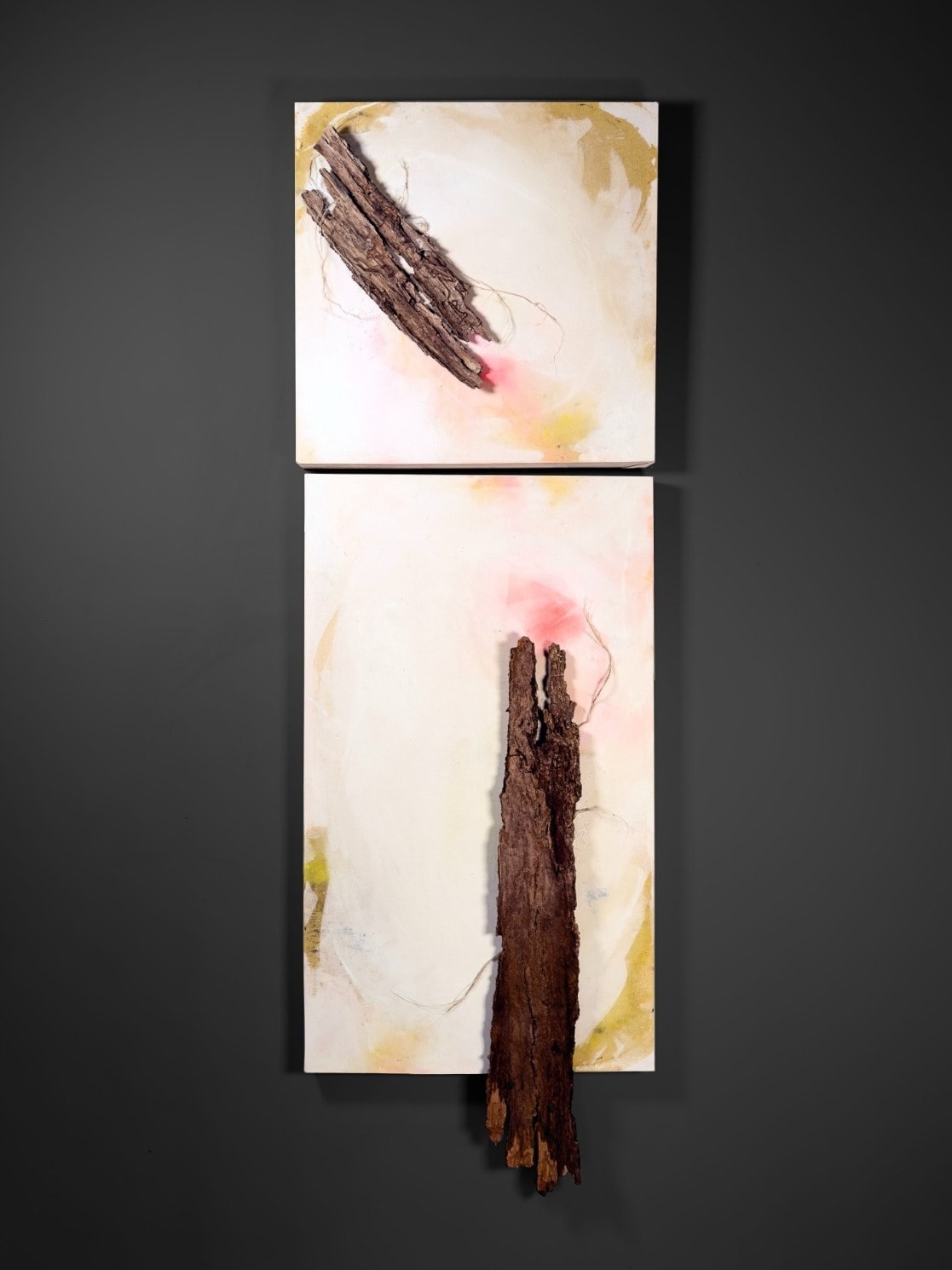 HARD CONVERSATIONS, 2023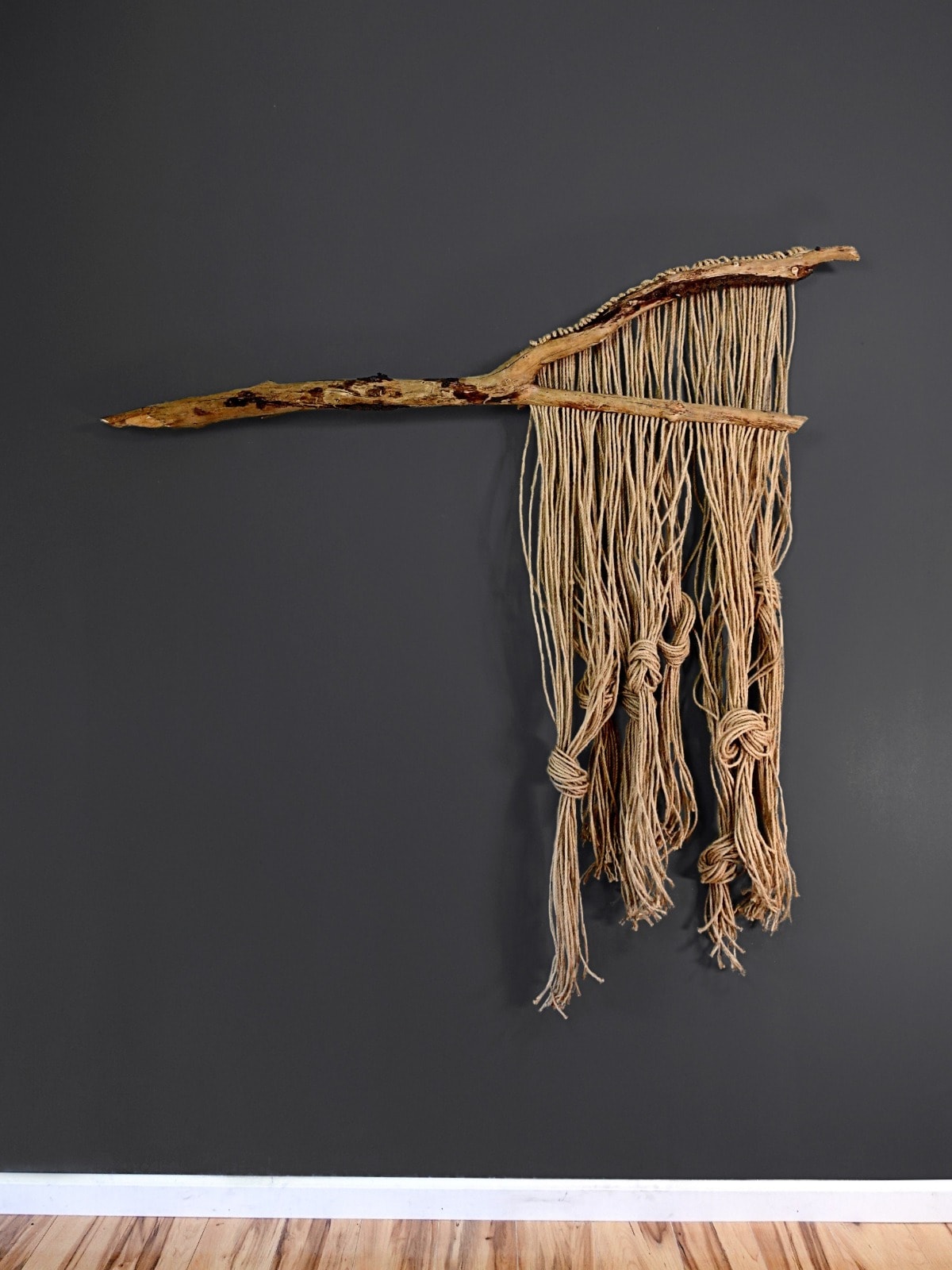 therapy, 2023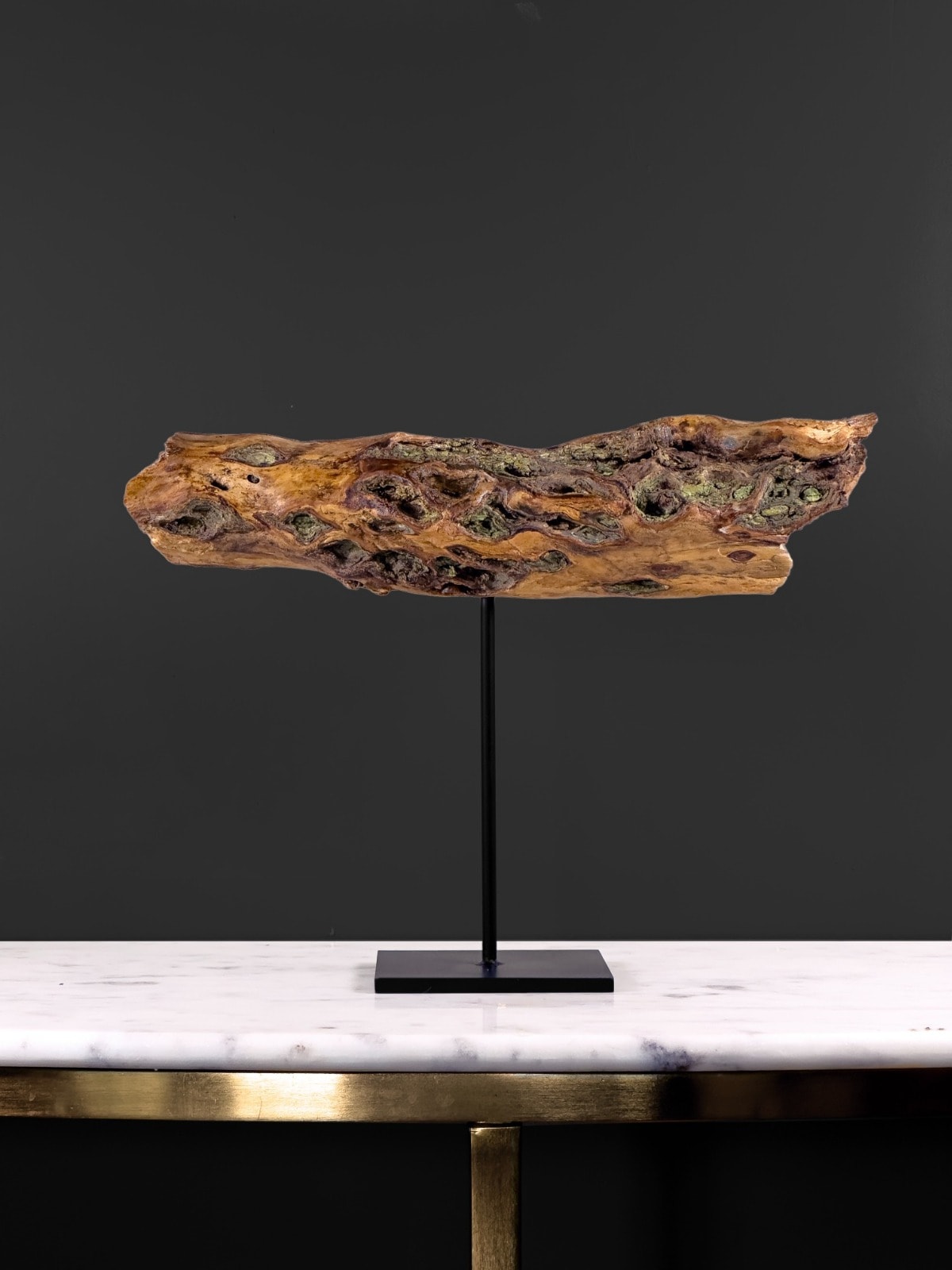 STANDING ALONE, I SPEAK, 2023