ELSIE. THE SUGAR MAPLE.
Why am I introducing you to a tree?
She's central in my art. And this is her story.
She was around when the home was built in the 1870s. She's a piece of history from the property. Everyone who sat under her, imagined all she had seen in her long life.
Her bark was deeply textured in way that let you know she had been around for a while. It was beautiful in the same way a grandmother's face is beautiful. She sheltered and cared for the property.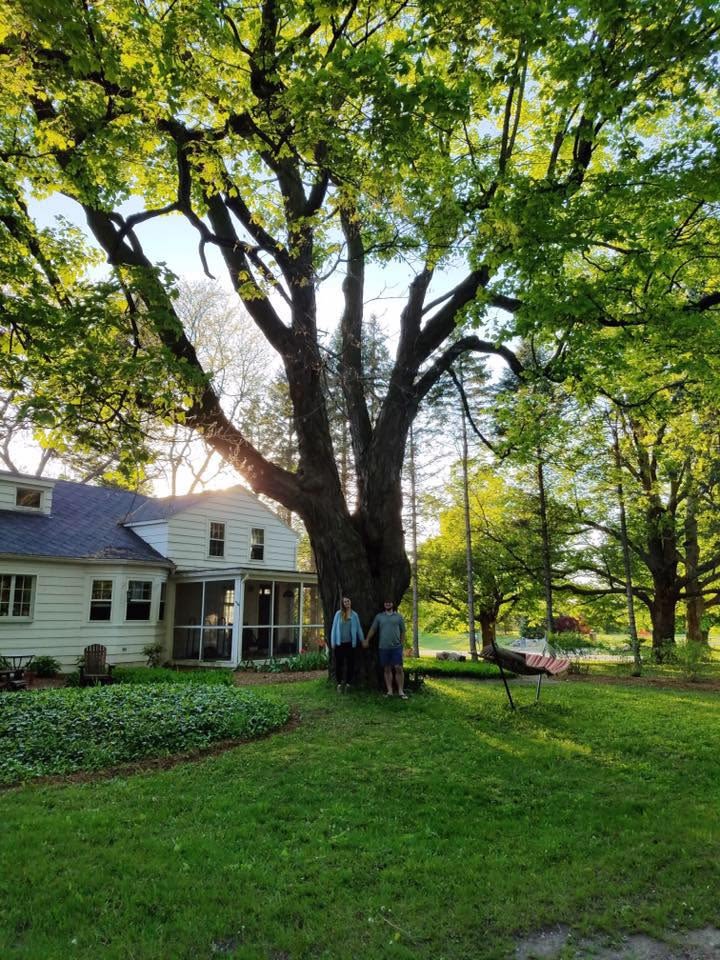 She stood taller than any other tree. She was the first thing you saw when you pulled onto the property. Her trunk was 12 feet in diameter and her branches arched and stretched to give shade for the entire yard.
In the fall she put on a show when her long reaching branches turned yellow. The other tress followed suit and turned yellow like good little ducklings following mother and the entire property glowed in warmth.
There are hundreds of trees on the property, but Elise gave you the sense of awe.

We had to take Elsie down because she had a horrific split that made her a danger. It was an incredibly difficult decision, and we tried everything before we made it.

However, she was too majestic to become only firewood. So we carefully planned for her to be cut down in a way so her wood could be milled properly for creating not only art, but furniture with.
Today Elsie is a central figure in my art and now lives over the world in homes of my art collectors who tell her story.